Whenever possible the Arizona Office of Film & Digital Media will share information about local crew calls and casting opportunities for those working in the Arizona film and digital media industries. If you have a casting or crew call or job posting that you would like us to share, please email ramsayw@azcommerce.com. 
 Do you work in the film industry and can work as a local in Arizona?
Register with the Arizona Production Directory

Cast & Crew CALLS**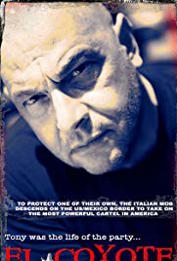 FEATURE FILM 
Dates:
 Daily...Tues. Sept. 11 thru Friday, Sept. 14, 2018
Times:
9:30 am to 4:30 pm
Location: 801 S. Power Road, Suite 207, Mesa, AZ 85206
Contact: Production Office 480-854-1078 / Producer 

Jason Wozny, Email: 

cinemawoz@gmail.com


Welcome to dress the part. Same-day casting. Filming begins Sept. 17, 2018.

Roles: Speaking, Non-speaking, Extras
Italian Mobsters: Male, ages 20-60. Think Sopranos - "Guido/ Wiseguy" types, lots of jewelry, heavy-set, and muscle guys too.

Mexican Cartel: Male and Female, ages 18-40. Think Sicario and Breaking Bad. Slick look and not so slick, gangsta, bald, etc.

FOR IMMEDIATE RELEASE: LOS ANGELES, CA | JUNE 22, 2018
NOW CASTING | BRIDEZILLAS
The legendary smash hit Bridezillas is back on WE tv! For 11 seasons, one television show defined and celebrated a cultural phenomenon, which is ultimately and unquestionably the right and privilege of every bride to demand perfection for her wedding. Doron Ofir Casting cordially invites future brides with an undeniable vision to apply. Your wedding, your rules, YOUR day! YOU absolutely deserve it! "Be as demanding, and as fearless as you need to be in order to pull off the greatest day of your life. Wear that badge with pride and take your place among the most celebrated, Instagram worthy, social media famous legacies and proudly be the next Bridezilla!" – Doron Ofir, Casting Director Brides with weddings planned for October through December apply now at: www.castingbridezillas.com BRIDE KNOWS BEST. ###
Inquiries can also be made by phone to (323) 203-1308. www.doronofircasting.com
**The Arizona Film Office cannot vouch for the validity, accuracy, or credibility of, and makes no representations or warranties and expressly disclaims any and all liability concerning, any information offered or provided within or through this listing service. Please contact the provider of information directly for any questions or concerns related to any information listed hereunder.
---